When Your Favorite Band Gets Too Popular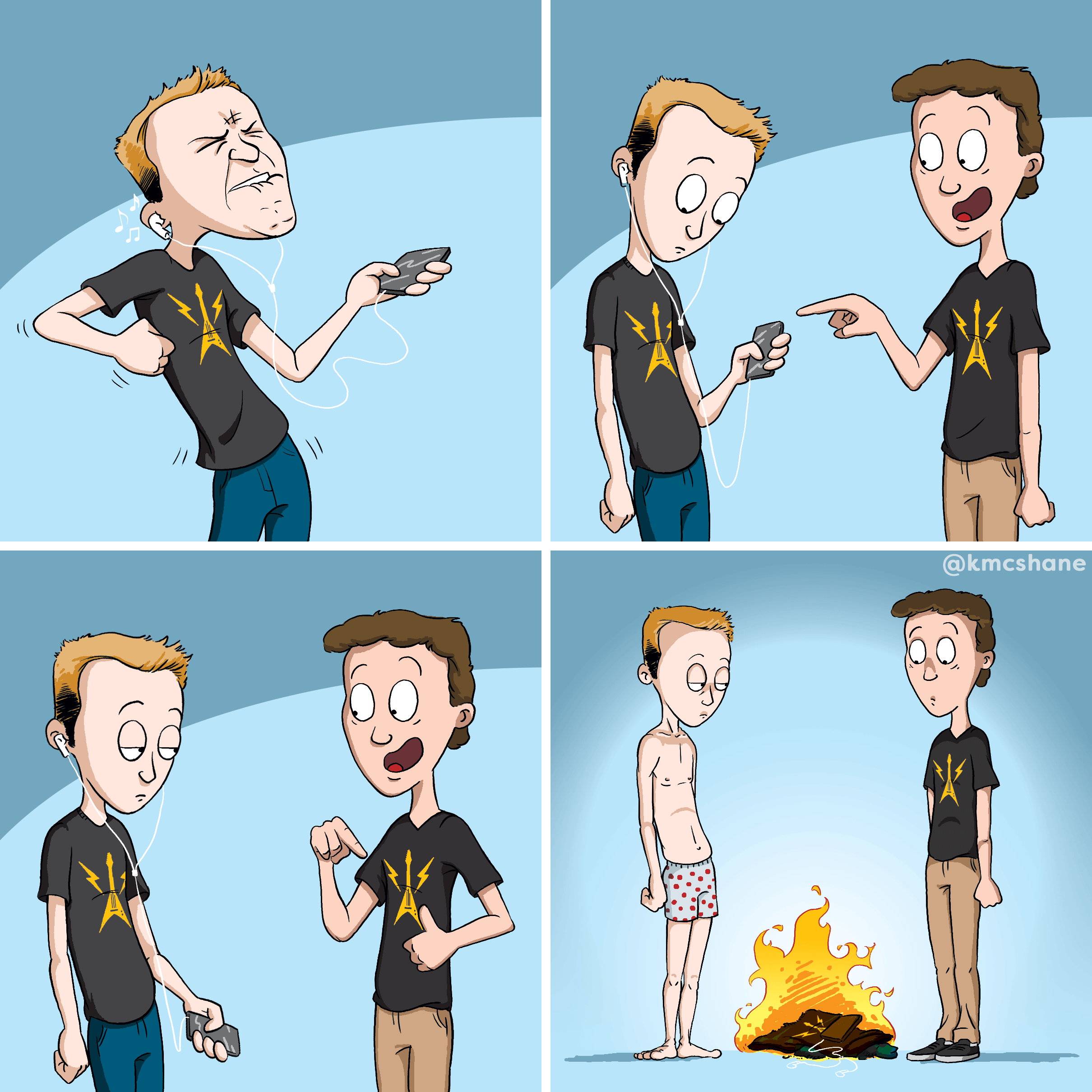 Strip Info
Title

When Your Favorite Band Gets Too Popular

Date

July 30, 2016

Tags
Transcript
Panel 1 : Ext. Void – Day

Kevin rocks out listening to his favorite on his phone thru headphones. The band's logo on his t-shirt.

Panel 2 : Ext. Void – Continuous

Some Guy steps up and points at Kevin's t-shirt. The guy smiles.

Panel 3 : Int. Void – Continuous

The guy points at his own shirt. It's the same logo. The guy gives a thumbs up.

Panel 4 : Int. Void – Moments Later

Kevin has started a smile fire on the ground between them. In it are his t-shirt, his phone. And, for some reason, his pants. Kevin stands in his boxers, glaring at the guy.
See more comics about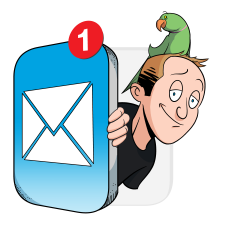 Join my free email newsletter for new comics early and more!