Comics Tagged :
anti-social
Welcome Back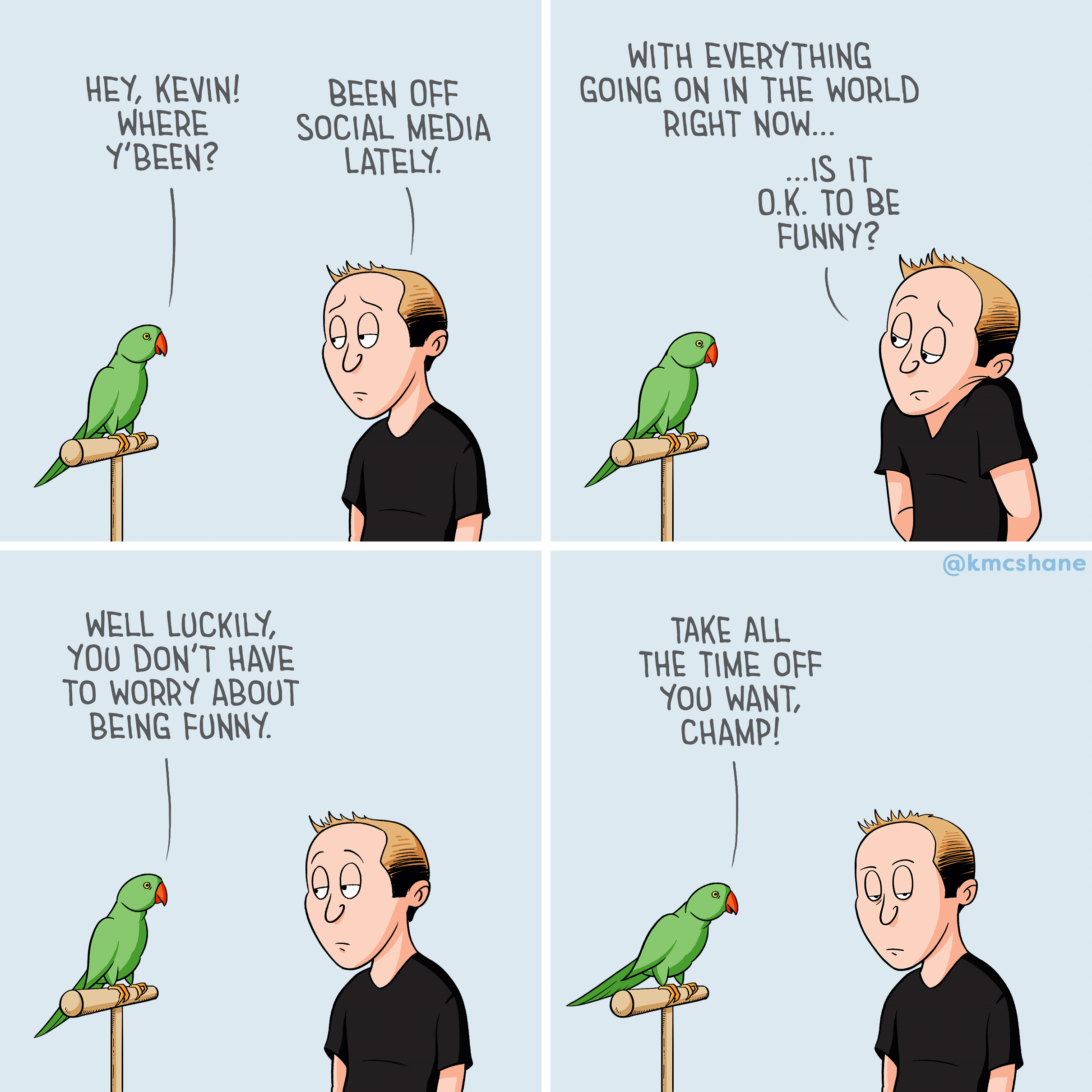 Strip Info
Title

Welcome Back

Date

June 22, 2020

Tags

Notes

This was the first comic I made in over three months after the COVID-19 lockdown started. Inspiration was hard to come by during those first few months. This is not the greatest joke in the world, but I'm glad I got something out there.
Transcript
Panel 1 : Int. Void – Day

A green ring-necked parrot sits on a perch, talking to Kevin.

Bird

Hey, Kevin! Where y'been?

Kevin

Been off social media lately.

Panel 2 : Int. Void – Continuous

Kevin shrugs at the parrot.

Kevin

With everything going on in the world right now… is it o.k. to be funny?

Panel 3 : Int. Void – Continuous

The parrot responds.

Bird

Well luckily, you don't have to worry about being funny.

Panel 4 : Int. Void – Continuous

The parrot leans in.

Bird

Take all the time off you want, champ!

Kevin deadpans to camera.