Comics Tagged :
white people
A Shorts Story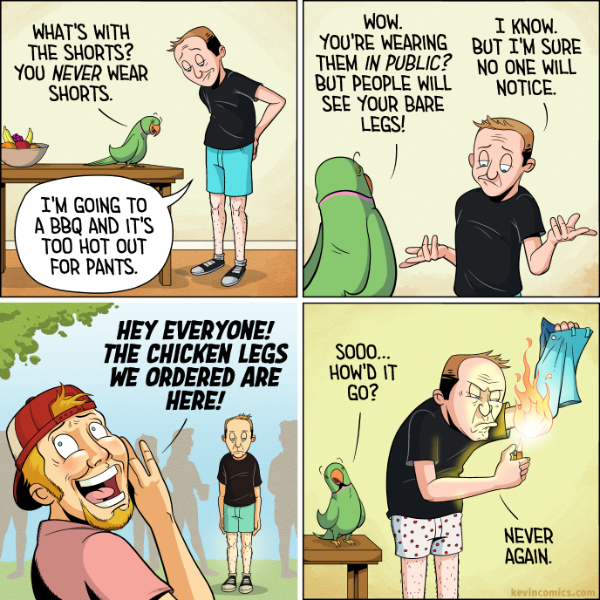 Bonus Panel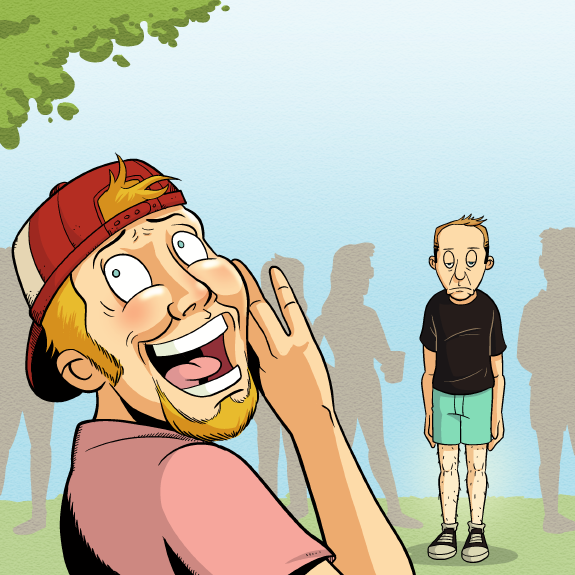 Strip Info
Title

A Shorts Story

Date

July 2, 2023

Tags
Transcript
Panel 1 : Int. Apartment – Day

Kevin stands in his apartment, wearing teal shorts, revealing his skinny, pale legs. His bird, standing on a nearby table, leans over in interest.

Bird

What's with the shorts? You never wear shorts

Kevin

I'm going to a BBQ and it's too hot out for pants.

Panel 2 : Int. Apartment – Continuous

The bird continues.

Bird

Wow. You're wearing them in public? But people will see your bare legs!

Kevin

I know. But I'm sure no one will notice.

Panel 3 : Ext. Field – Later

Kevin is at the BBQ. Some jerk yells to the crowd.

Some Jerk

Hey everyone! The chicken legs we ordered are here!

Panel 4 : Int. Apartment – Later

After the party, Kevin is back home.

Bird

Sooo… how'd it go?

Kevin

Never again.

Kevin sets his shorts on fire with a lighter.